Financial Assistance
Cypress School of Skating believes that financial restrictions shouldn't be the reason children are unable to participate in physical activities like skating. That's why we work with
Jumpstart
and
KidSport
to help secure financing for families that have financial difficulties.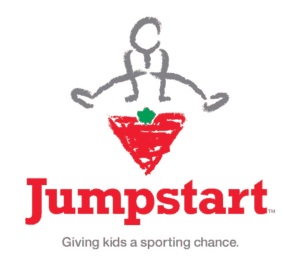 Jumpstart Charities gives kids a sporting chance.
Participating in sport helps kids develop physical and social skills. It helps build self-esteem. By helping kids get into the game, we're equipping them with determination. And we're giving them confidence that will extend beyond practices and games.
No kid should be left on the sidelines but in Canada 1 in 3 families cannot afford to enroll their kids in organized sports. That's almost 750,000 kids every year who want to play, but just can't.
Since 2005, more than 1 million kids between the ages of 4 and 18 have been helped by Jumpstart and that number grows every day.
How can Jumpstart help those kids dreaming on the sidelines? Sign them up. Suit them up. And get them in the game.


KidSport is a national not-for-profit organization that provides financial assistance for registration fees and equipment to kids aged 18 and under. Through a confidential application process we provide grants so they can play a season of sport. Nationally, KidSport is comprised of a network of 11 provincial/territorial KidSport chapters and 178 community KidSport chapters. Since its creation in 1993, over 530,000 kids across the country have been given the chance to play sport through KidSport grants and sport introduction programming.